Depending on the type of book you're going to publish, your publishing plan may vary. If you're self-publishing a fiction, memoir, or general nonfiction book, print-on-demand (POD) may be the best fit for you. If you're using your book to promote your business and plan to bring it to events or give it away to clients, printing a large quantity of books upfront and participating in expanded distribution might make the most sense.
Below are popular publishing plans authors have built, one with all the works and a budget-friendly option: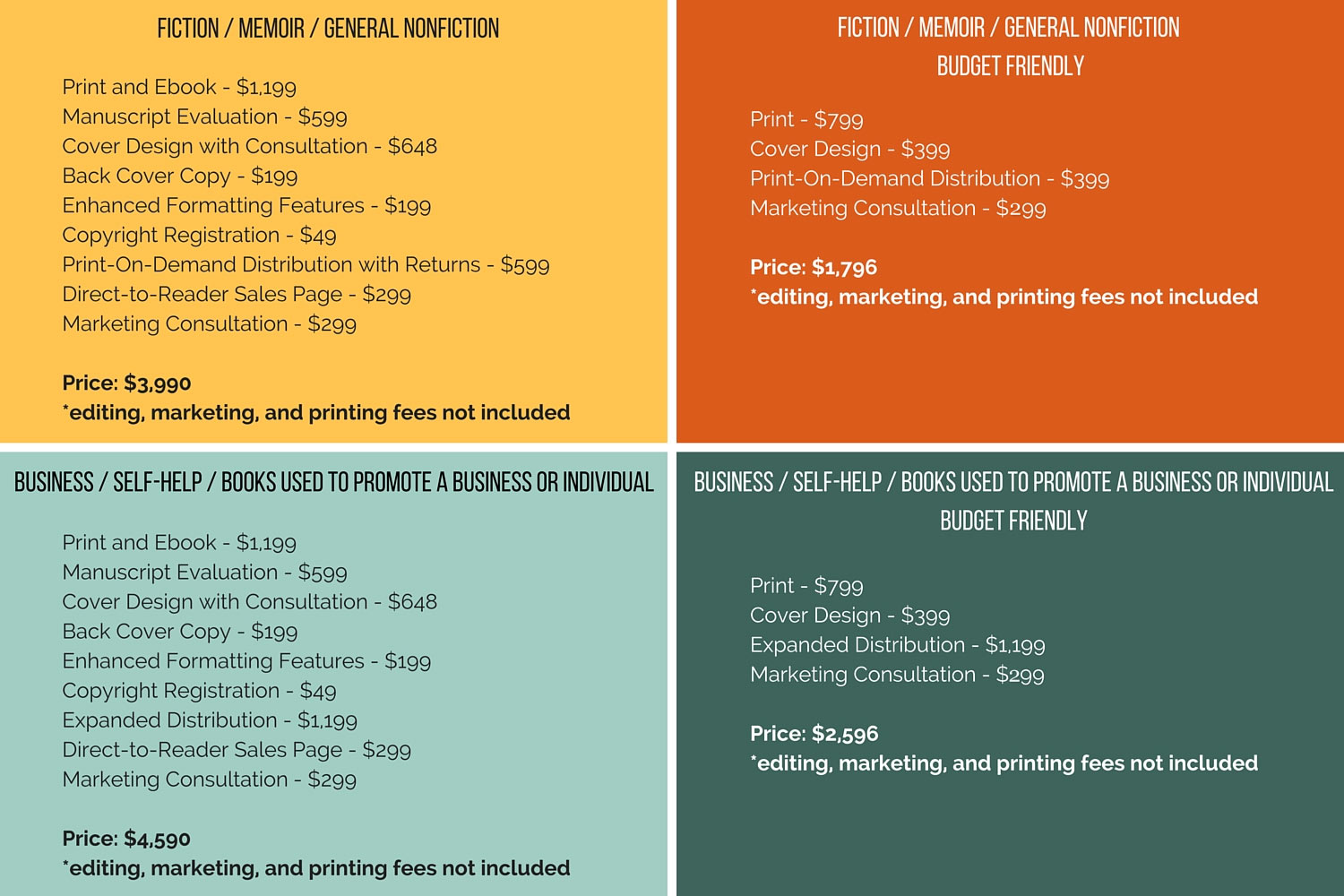 Popular Plans for Children's Books
With children's books, authors essentially have two distribution options: expanded distribution and selling directly to readers. While you technically can use print-on-demand, we'd never recommend it. Why? Digital printing (the type of printing used in POD) is not ideal for heavily illustrated books and can produce a lower-quality product. The cost per book is also much higher when you print one at a time, meaning you'll have to raise your retail price.
Below are popular publishing plans authors have built using either expanded distribution or a direct-to-reader sales page: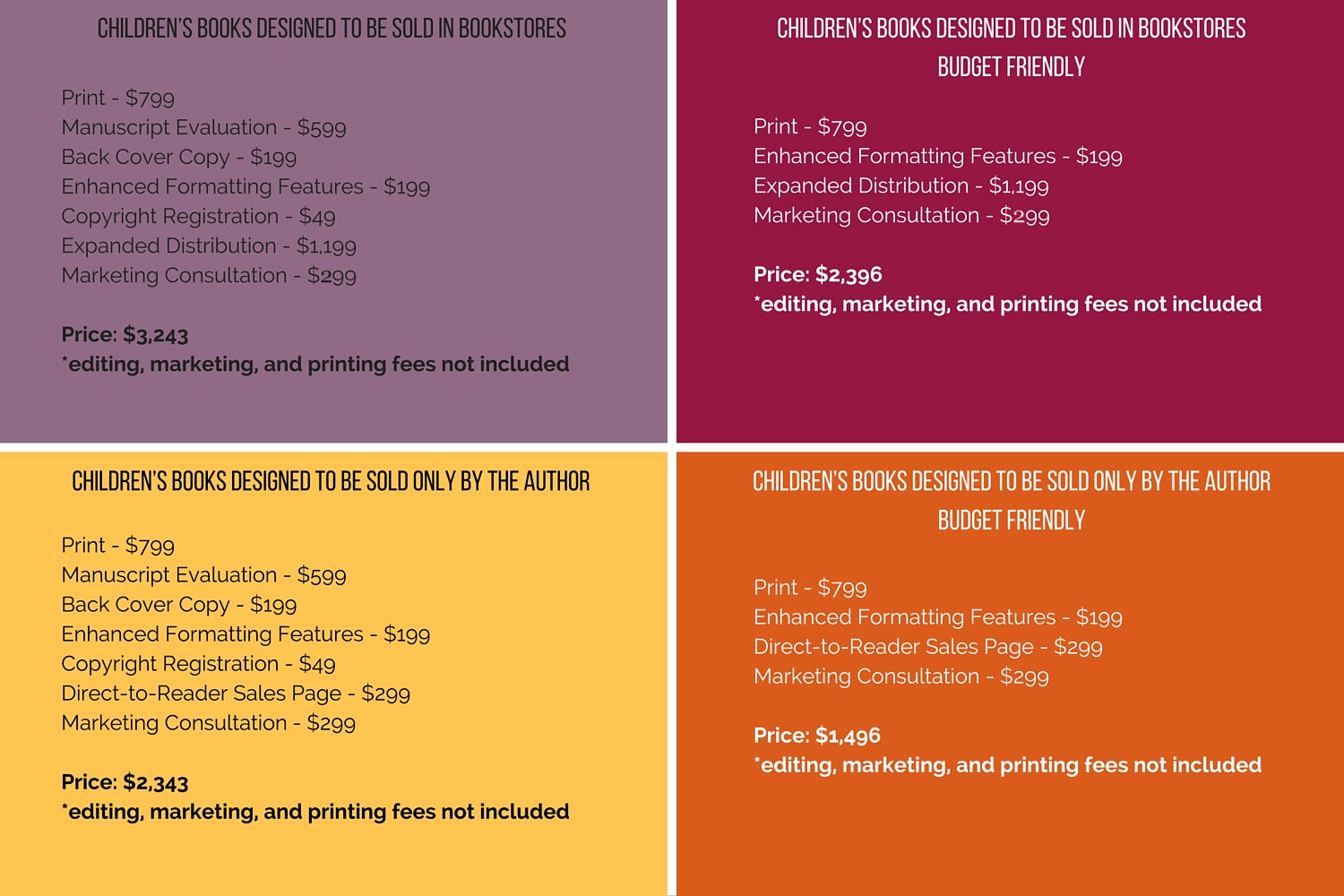 These are just examples of the types of publishing plans our authors have built, but we encourage you to build your own plan with the services that best fit your project!