It's International Women's Day, and we're going to celebrate the ony way we know how: with books.
Specifically, new books written by a group of smart, funny, inspiring women. We've rounded up five books with release dates for February and March that we think would make killer weekend reads. Show these ladies some love!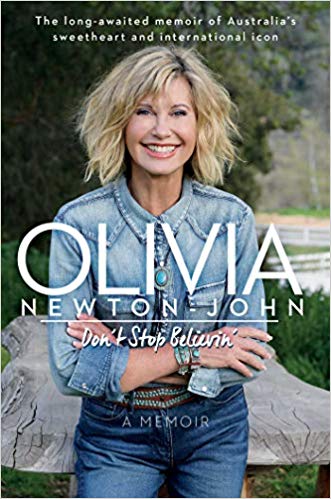 Don't Stop Believin' by Olivia Newton-John. 
We love a woman with good looks, talent, and a cause she's passionate about. This book is already a bestseller in Australia and officially debuts in the U.S. next week on March 12th. "With candor, humor, and warmth, legendary musician, actress, activist, and icon Olivia Newton-John reveals her life story—from her unforgettable rise to fame in the classic musical Grease to her passionate advocacy for health and wellness in light of her battles with cancer."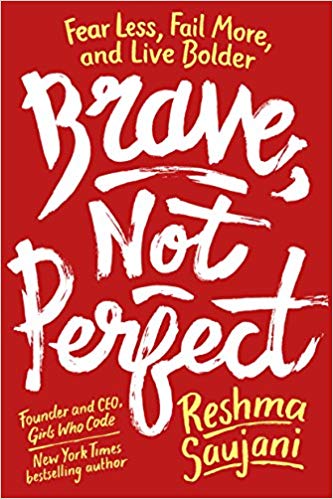 Brave, Not Perfect: Fear Less, Fail More, and Live Bolder by Reshma Saujani
Have you seen Reshma Saujani's TED Talk, "Teach Girl's Bravery, Not Perfection"? It's worth the watch—and her new book, which came out February 5th, is worth the read. Saujani was the first Indian-American woman (and the first South Asian American woman) to run for Congress, and the founder of the tech organization Girls Who Code. "In a book inspired by her popular TED talk, New York Times bestselling author Reshma Saujani empowers women to embrace imperfection and bravery."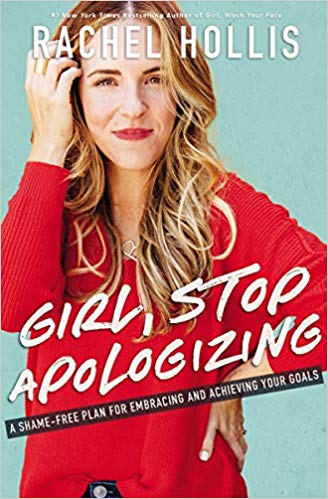 Girl, Stop Apologizing: A Shame-Free Plan for Embracing and Achieving Your Goals by Rachel Hollis
Rachel Hollis is at it again! The #1 New York Times bestselling author of Girl, Wash Your Face released her new book on March 5th. Her books and crazy-popular Rise Podcast have made Hollis a household name. Hollis is the "self-taught on Google" founder of a multi-million dollar media company, and a role model for women both young and old. "With a challenge to women everywhere to stop talking themselves out of their dreams, Hollis identifies the excuses to let go of, the behaviors to adopt, and the skills to acquire on the path to growth, confidence, and believing in yourself."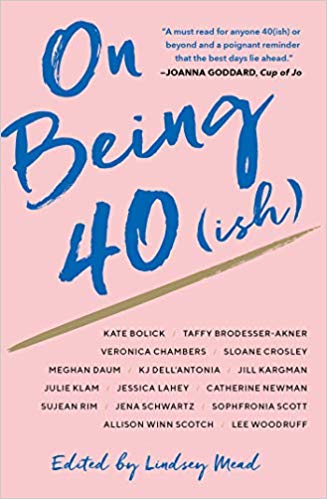 This book is a choir chorus of voices of strong women: "Fifteen powerful women and writers you know and love—from the pages of the New Yorker, New York Times, Vogue, Glamour, and The Atlantic—offer captivating, intimate, and candid explorations about what it's really like turning forty—and that the best is yet to come." We'll cheers to that!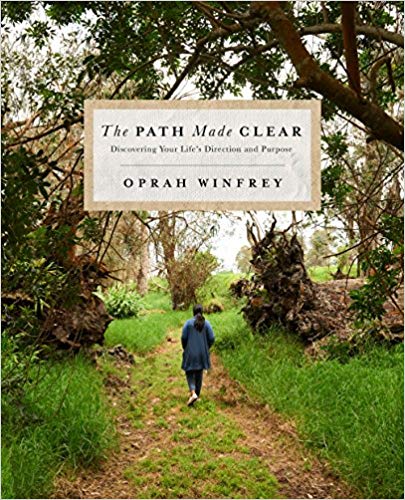 The Path Made Clear: Discovering Your Life's Direction and Purpose by Oprah Winfrey
"In her latest book, The Path Made Clear, Oprah shares what she sees as a guide for activating your deepest vision of yourself, offering the framework for creating not just a life of success, but one of significance. The book's ten chapters are organized to help you recognize the important milestones along the road to self-discovery, laying out what you really need in order to achieve personal contentment, and what life's detours are there to teach us." Comes out on March 26th!
Have something you're reading that you'd like to recommend? Comment below!