A fixed-layout ebook preserves page design, which allows your ebook to maintain the same layout as your print book. Instead of the fluid, or flexible, layout used for most ebooks, fixed layout "fixes" images and text to exact spots on each page. This creates beautiful two-page spreads and prevents images and text from shifting around.
When You Should Use Fixed-Layout Ebooks
Illustrated children's books, cookbooks, coffee-table books, graphic novels, technical manuals, or any book that relies on a heavily designed, static presentation (e.g., interiors with full-page images or text that overlaps with images) should use fixed-layout ebooks.
How Fixed Layout Is Different from a PDF
Fixed-layout ebooks use the EPUB file format and can be sold and purchased through third-party retailers, such as Apple's iBookstore and Amazon. These ebooks feature two-page spreads and page-turn animations in the iPad and Kindle Fire to give you the experience of reading a traditional print book.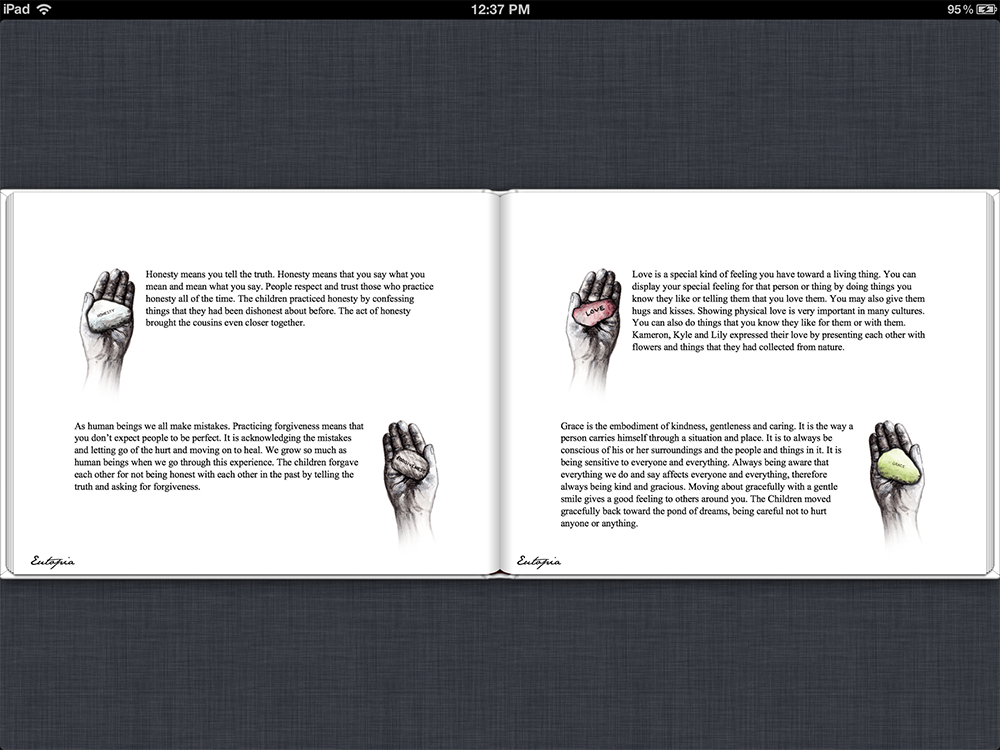 PDFs, on the other hand, cannot be purchased through the iBookstore or through Amazon. You can view and save a PDF on your iPad or Kindle Fire, but it doesn't have the full-display capabilities of a fixed-layout ebook.
Where You Can Distribute Your Fixed-Layout Ebook
Because the iPad's and Kindle Fire's full-color touchscreen and advanced ebook capabilities are perfectly suited for the fixed-layout format, Apple's iBookstore and Amazon (for the Kindle Fire) are the only places where authors and independent publishers can sell fixed-layout ebooks.
How Mill City Press Helps
We can format fixed-layout ebooks. If your book will work best as a fixed-layout ebook, contact us to receive a quote.